Marmoset: The Best Records of 2011
The very best releases of 2011, according to ten dudes.
One dark, cold and terribly stormy night in mid December, a tired, rough and naturally contentious group of ten dudes locked themselves within the confines of Marmoset HQ with three gallons of whiskey and a single loaf of rye bread. Made up of Marmoset's friends, family, and a couple of interns - for better or worse, they all committed to sticking it out and going as long as it takes to  come up with a collective Top 20 list of the Best Records of 2011. And of man, it got ugly.
They sat and stared at each other - often times blankly - and listened for hours upon hours of new releases from 2011, while each made a case for their own favorites...or simply agreed in hopes of wrapping up and going home. They laughed and they cried. They argued and they hugged. Mostly they just mocked each other and got really annoyed. And finally, after seventeen and a half hours and only one fist fight, they concluded, or rather conceded, on the winners and the losers of the past year.
Our semi-distinguished panel includes Brandon Day, Eric Nordby, David Gulick, Brian Hall, Adam Souza, Matty Harmon, Matthew Ellis, Ryan Wines, David Swensen, and Will Mehigan. Others were invited, but they were too busy or too lazy to participate. Oh, and the story above is probably at least almost half not true. Or not.
These are the collective results: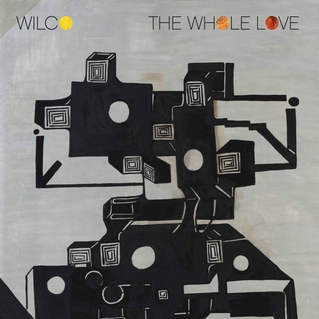 1.  The Whole Love by Wilco. Getting lots of love from nearly everyone, including David Swensen, Eric Nordby, Dave Gulick and Adam Souza... While you can always debate where this record ranks in Wilco's catalog, one cannot deny how incredibly good this record truly is. If you haven't yet spent a few days with this one on repeat, you should. You can read a review here. You can listen to a song and learn more here.
2. Helplessness Blues by Fleet Foxes. A close second to The Whole Love, Helplessness Blues is hypnotic at times, taking those who may let down their guard for a moment into a trance like state. Marmoset Intern Deluxx Brandon Day ranks it as his top listen of the year, while many others include in their top 5. Listen to the title track here.
3. Yearling by The Parson Red Heads. Call us biased if you would like, but there was just no getting around this record. At least two of our peeps abstained from including Yearling on their list because they felt far too attached, both as friends and as fans. But when it was all said and done, most of us agreed this record stands strong and deserves to be here, shoulder to shoulder with the rest. Listen to a track here.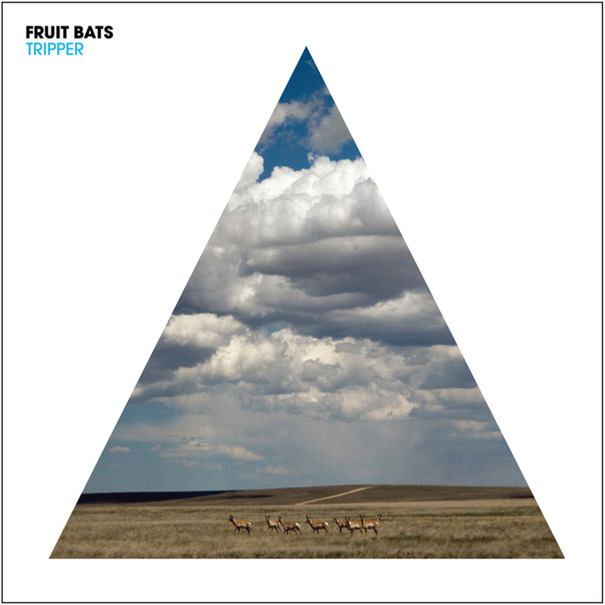 4. Tripper by Fruit Bats. It's safe to say that most of us at Marmoset are longtime fans of the Bats, so it was no surprise to see this record on so many lists...topping the list for "Dad Face" Dave Gulick. In fact, Fruit Bats guitarist Ron Lewis recently stopped by Marmoset HQ for a visit, only to see intern Brandon rip off his shirt, bare his skinny bleach white chest, revealing a CD-sized FB's tattoo slightly above his right nipple. No joke. Watch the video for "You're Too Weird" here.
5. The Unfazed by Dolorean. There's so much to say about this record, including the fact that the band released a limited edition LP on rootbeer colored vinyl. How cool is that?! This record, and moreover, the title track sort of serves as an anthem for a few of us in the Marmoset crew. Dolorean frontman Al James is a dear friend of ours, while Jay and the whole band are consummate professionals on stage. It was an honor to have Dolorean headline Marmoset's MFNW party and we're looking forward to more records like this instant classic. Check out the title track performed live on Seattle's KEXP in this video.
6. Smoke Ring for My Halo by Kurt Vile. This record is a favorite among Eric Nordby and David Swensen, who not so surprisingly seem to to be of a similar heart and mind when looking back at releases from 2011. If you haven't checked out this record, you should. Listen to a couple of tracks at Pitchfork here.
7. Who Kill by Tune Yards. Marmoset composer Matty Harmon discovered that this record really captures the awesome technical prowess of her live show while adding in a bunch of cool studio production to round things out." David Swensen explained how impressed he's been with the raw talent it exhibits and how original and real the recordings feel. Check out a track here.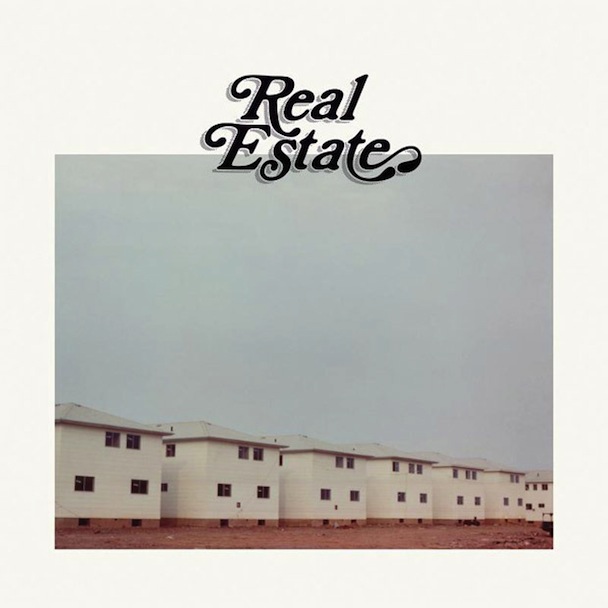 8. Days by Real Estate. Both Eric Nordby and Adam Souza have this record ranked near the top of their faves from 2011. A few of us caught the band's latest show in Portland and were thoroughly impressed. Real Estate's previous record was killer and it's hard to believe they followed it up so strong. Man, this one is lovely. If you haven't checked out this record, you should.Listen to some tracks at their label's site here.
9. Making Mirrors by Gotye. Making Mirrors topped the list of 2011 faves for the red bearded bigot himself, Brian Hall. Apparently, in December 2011 it was announced that Making Mirrors was voted Triple J listeners' number-one album of 2011, making Gotye the first artist to win the Triple J album poll twice. It's especially big in Australia. Stream the record here.
10. The Stepkids by The Stepkids. Matty Harmon's favorite record of 2011, he says, "Tripped out psychedelic soul-pop is the best way I can describe this.  I fell in love with it walking around one night in a rainstorm with headphones in." Listen to a couple tracks and watch a video here.
11. Hurry Up. We're Dreaming by M83. Matthew Ellis, who releases records under the name Purse Candy, has M83's latest release at the top of his list for 2011. Read what the folks at Pitchfork have to say about it here. Listen to a track here.
12. In Light by Givers. Dad Face David Gulick really enjoyed this record, first becoming enamored by catching the band's performance at Doug Fir during 2011's MusicFest NW music festival. It's hard to deny that the single, "Up Up Up" is pure ear candy. You can listen to "Up Up Up" and read a review here.
13. Let England Shake by PJ Harvey. Marmoset Creative Wizard Adam Souza found the latest PJ Harvey record to be his fave of the year. You can learn more about it and listen to snippets of the entire record from this English website.
14. The Head and the Heart by The Head And The Heart. Marmoset's Ryan Wines first saw this band perform live almost two years ago at a tiny music festival in the San Juan Islands. They performed at about 1am in a small, sweaty yoga studio to about 150 people, packed in and overflowing outside. They captured everyone's hearts and quickly rocketed out of Seattle...already touring the world. Give 'em a listen here.
15. The Golden Age of Apocalypse by Thundercat. The favorite record of Marmoset intern Will Mehigan, Thundercat's debut album is reminiscent of 1970s jazz-fusion artists like George Duke who were able to make experimental sonic explorations without sacrificing the funk. Listen to a track here.
16. Alive In Us by Darkness Falls. Another favorite of Matthew Ellis, Darkness Falls are the enchanting new Danish rock duo fresh from the ever-expanding Copenhagen music scene. You can stream the entire record here.
17. Twirligig by Jonti. Matty Harmon had this to say about Twirligig: "This album kinda sounds like Madlib producing an Animal Collective album - it's got that weird, off-kilter samply stuff that Madlib is so good at, and a great electronic pop sensibility to ground it." You can listen to tracks and check out some videos here.
18. The Rip Tide by Beirut. One of Brandon's favorite records of the year, this is Beirut at his best - a truly beautiful recording. If you spend money on music, go buy this one. Like a fine wine, it will only get better with time. Seriously. You can check out a track here.
19. Monkeytown by Modeselektor.While this band has been around for some 15 years, they broke out a few years back when Thom Yorke started going ape shit over them. Then, while working on this record - Monkeytown - which began as an instrumental project, the duo soon decided that the new songs "called for a voice" So they actually recruited Yorke, who is featured on several songs, along with L.A. avant-garde rapper Busdriver, NYC blip-hoppers Anti-Pop Consortium, and several others. This record is a favorite of Matthew Ellis. You can stream the entire record here.
20. Dirty Radio by Sallie Ford and The Sound Outside. Arguably one of Portland, Oregon's best kept secrets Sallie Ford and The Sound Outside have a familiar, nostalgic sound, but are 110% original in execution. They are genuine sweethearts in person and we wish them all of the success in the world. Check 'em out and listen to a track here.
We should also mention, there is a rather exhaustive list of honorable mentions... music that was just a wonderful as those listed in our top 20, but we simply couldn't possibly fit them all into a list of 20. In any event, we really loved these recordings too. So here's a few more we'd like to honor and celebrate, in no particular order:
The Best Records of 2011: HONORABLE MENTIONS
+ Ghost of the Beast by Kelli Schaefer
+ Generous Shadows by The Tree Ring
+ Sunbeam and The Lovely Ghost by Sunbeam
+ American Goldwing by Blitzen Trapper
So there you go... Marmoset's Best Records of 2011. We tip our hats to the artists who were so gracious to share their music with us and we thank them for the work they put into each of these recordings. And please feel free to comment or debate...but we'll just assume no one really cares...except us. And we don't even really care that much. Ha.
From all of us at Marmoset, happy 2012 y'all.
1 Comment